Producing animated gifs on Windows 10
I've had a real struggle trying to find capable apps for Windows 10 that do a decent job taking screengrabs and producing an animated gif. Several comparison guides have been read, followed and led to quite a poor experience.
I'm going to be pretty prescriptive in my recommendations; 2 tools. One for capturing a persistent screen region to file with minimum fuss, and the other for producing a nice animated gif with variable delays and slick editing experience.
Screen capture
It's really easy in Windows 10 to capture the whole screen to file, Windows+PrintScreen. However when you're trying to make a specific resolution gif, or even just a window you need to find a 3rd party tool. Lightshot is that tool, it's free, simple to use and has just the features needed without bloatware or advertising.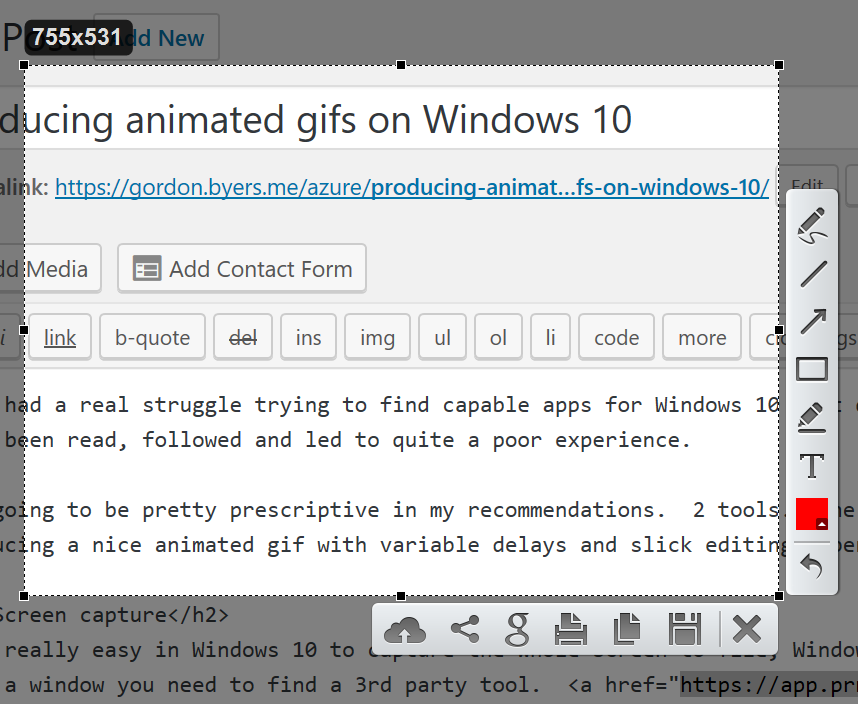 You can see some of the Lightshot tools in the image above, but by far the most important is once the screen region is set that it persists for future screengrabs and saves straight to file.
Animated Gif Production
Now that you've got a nice set of image files in a directory, the task to create the Gif begins.
ScreenToGif is an Open Source project that does an awesome job. For my purposes i'm going to focus on the Editor capabilities, although it does have a capture mode but that doesn't align with what I need from it.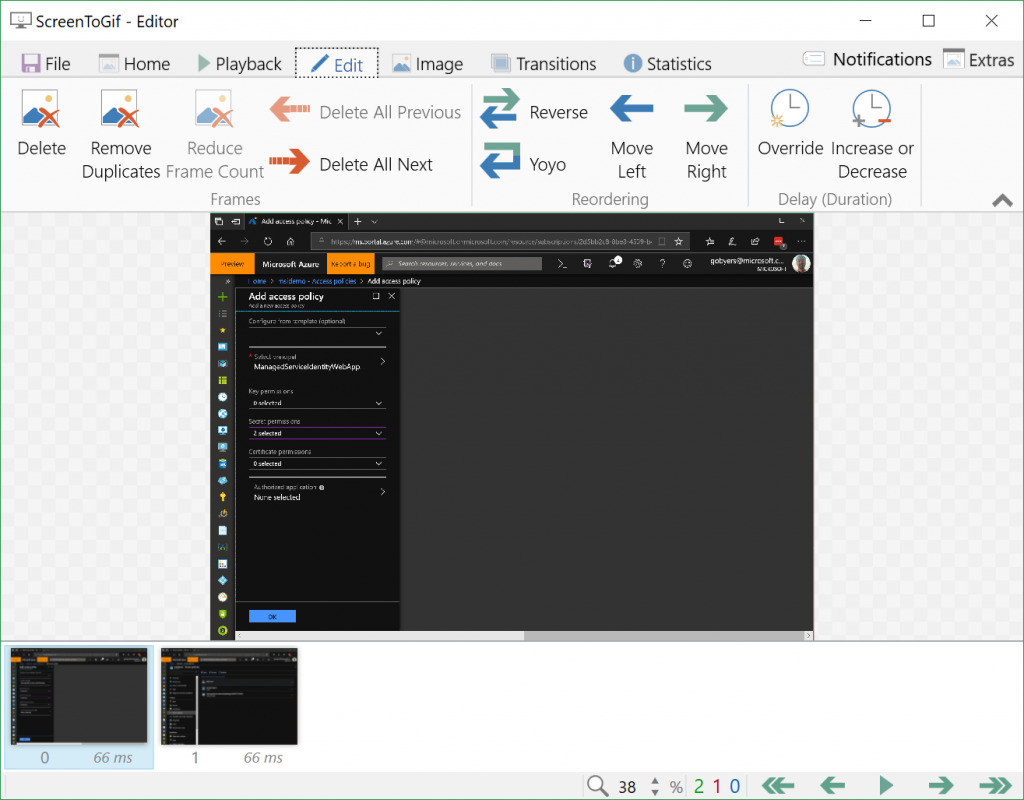 The editor gives the ability to tweak the order of the images, the delays and transitions between the images and works with high-res images nicely. The project output also saves as a STG file which means you can return to it at any time.
The last feature I find really handy is the ability to draw on the image inside ScreenToGif, it means I can quickly annotate the screengrab and save it.
To see an example of what the final version looks like, check this out.
https://animated.azurewebsites.net/managedidentity.htm